The other day I was driving over near Winchester and thought I would stop downtown to walk around. The walking mall is my favorite part of Winchester. It's not totally unique but rare enough in my travels. I love a town that has a street blocked off for people to walk around and truly enjoy it.
Walking around I had gotten hungry. I decided on CrêpeWorx, an American version of a creperie and the only one I've seen in the valley. It's a done up little restaurant with great atmosphere and a generally friendly staff.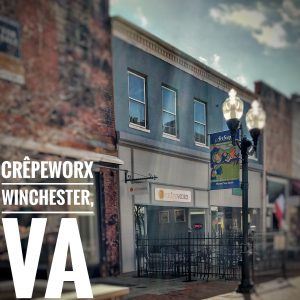 I sat down at the eating bar at the front window. Unfortunately the bar is not up against the window. So, there wasn't much of a view facing the wall. I had a book with me though and instead of looking around taking in the views and people around me, I read. Which was fine by me but might be a problem to others.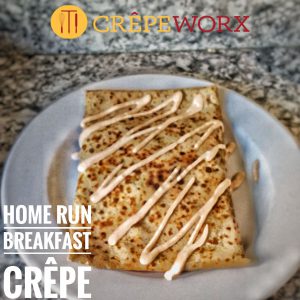 When the waitress came around I ordered the Home Run Breakfast Crêpe. The crêpe is filled with hash browns, scrambled eggs, cheddar cheese, and bacon, you can choose whatever meat you want though, then it was all topped with a chipotle cream sauce. It was so delicious that I finished it almost as soon as it was sat in front of me.
I enjoyed the experience of eating crêpes on a beautiful day. I hope to make another trip to CrêpeWorx soon. I ended the day by buying "The Art of Language Invention: From Horse-Lords to Dark Elves, the Words Behind World-Building" from Winchester Book Gallery and then making my way home.
If you ever have a chance and are in the Winchester area, make it over to CrêpeWorx and have a great meal or order to go. Here's their information, website: crepeworx.com, phone: (540) 686-7481, address: 158 N. Loudoun Street, Winchester, VA 22601.
.