The other day I reheated my Mushroom & Turmeric Mac and Cheese for lunch. I was thinking that it could be used as a side for dinner sometime this week as well. So, that's what I did.
The Mac and Cheese is good on its own but having something else to go with it could only make it better. I wanted a meat to go along with the pasta. So, I found a recipe that I used for a base.
Overall, it turned out pretty great. I've had other turkey tenders and they weren't as tasty as these were. I definitely plan on making more of these in the future.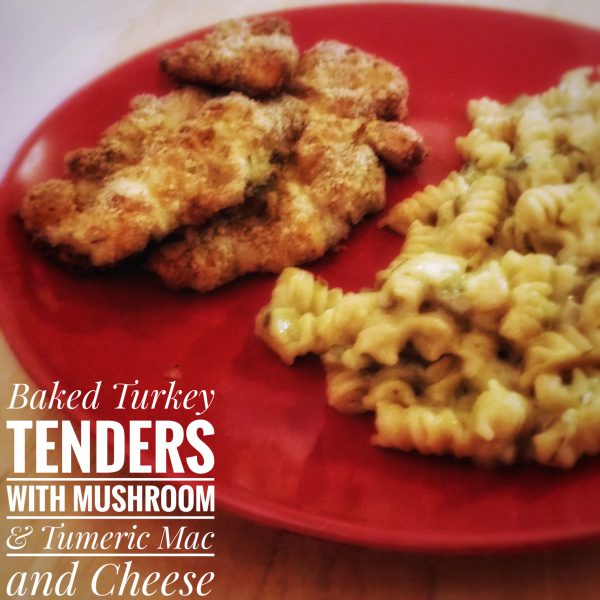 | | |
| --- | --- |
| | |
Preheat the oven to 400 degrees F. Oil, spray, or butter the baking sheet.

Mash the chips until they resemble coarse ground bread crumbs. Move the chip crumbs to a shallow bowl and mix in the parmesan, garlic powder, thyme leaves, and bread crumbs. Taste the crumbs and add salt and pepper to taste.

Lightly beat the eggs in another shallow bowl. Sprinkle the flour over the turkey tenders and toss to lightly coat. Dip the tenders into the egg and then into the breadcrumb mix. Place on your prepared baking sheet and repeat until all of your tenders are coated.

Bake for 25 minutes or until crispy and cooked through.