Earlier this week I decided to make some food and picked a recipe. The recipe in this post is based off the one I read which is sited at the bottom of the recipe. I enjoyed making the dish.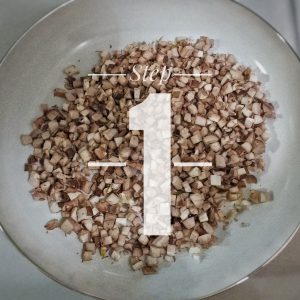 For the first step, I cut the mushrooms into small chunks rather than slices. I felt, based on past experiences, that having the mushrooms in small chunks rather than slices allows the mushrooms to be mixed in easier. I started up the stove after I was done chopping. I didn't want the oil to burn off while I was chopping. I let it cook until it started really cooking and it smelled delicious.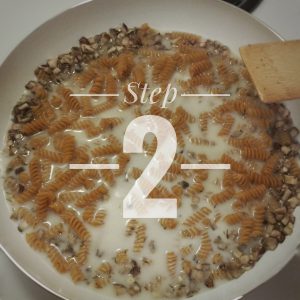 For the second step, just follow the directions as is. The only difference I made was pouring the milk last and stirring slowly until everything was melted together. The sauce turns out smoother for me that way.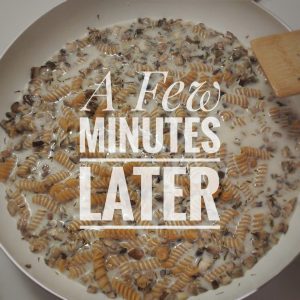 As it cooks, the noodles soak up the rest of the loose liquid. I used the protein pasta and it tends to need to cook a little longer than regular pasta. So, it sat cooking for about 10 minutes.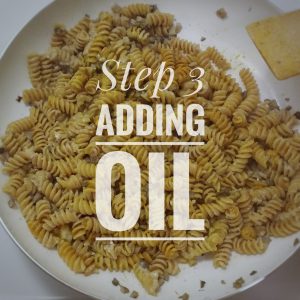 For the third step, was supposed to use White Truffle Oil in the original recipe that I saw. Didn't have it so I improvised and used some more olive oil with some turmeric in it. Drizzling it all over and then thoroughly mixing.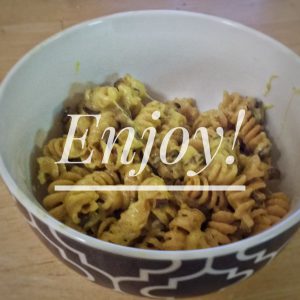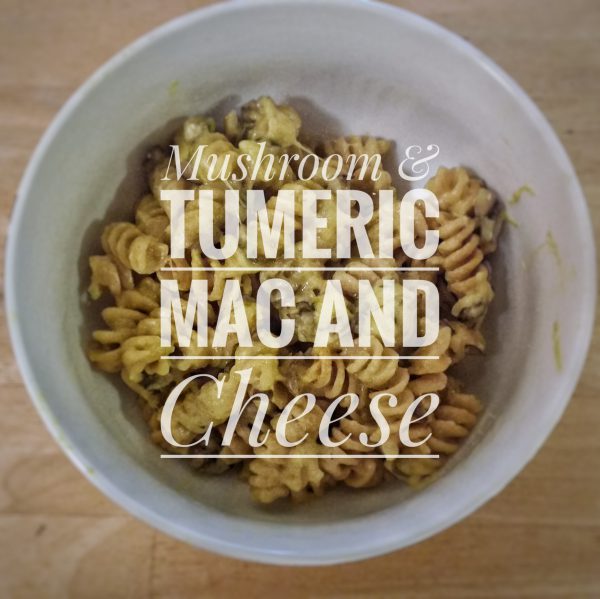 | | |
| --- | --- |
| | |
Chop mushrooms into small pieces and place into bowl. Mix thyme with the mushrooms. Heat 2 tbsp of olive oil in a large pan over medium-high heat; add mushrooms and thyme, stirring occasionally for 5 minutes or until mushrooms are just starting to cook.

Add in pasta, water, milk and cheese. Turn hear up to high; bring to a boil and cook until noodles are soft.

Mix 2 tbsp of olive oil and turmeric in a bowl until smooth and wet. Turn heat down to medium and add in 2 tbsp of flour and turmeric olive oil, stirring really well. If the mixture isn't thick enough, add in 1 more tbsp of flour.

Turn off heat. Add salt and pepper to taste. Enjoy!
Used this recipe as a base.